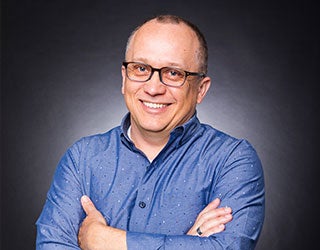 Greg Street (Honorary Award)
VP of Intellectual Property and Entertainment at Riot Games
Greeg
 Street's life took a U-turn when he was hired by Ensemble Studios as Game Designer for the Age of Empires franchise in 1998; up until then, he had been an Assistant Researcher at the University of South Carolina after finishing his Ph.D. in Marine Science.
Ten years later, Blizzard hired him as the lead systems designer for the acclaimed MMORPG World of Warcraft. He took charge of a team involved in issues such as game mechanics, characters design, skills and items design, user interfaces…
In January 2014, Street moved to Riot Games, first as Lead Designer for League of Legends and, since 2018, leading an international team of designers and developers as Head of Creative Development. Currently, he is also part of the board of Riot Games as Vicepresident of Intellectual Property and Entertainment.